(Psst: The FTC wants me to remind you that this website contains affiliate links. That means if you make a purchase from a link you click on, I might receive a small commission. This does not increase the price you'll pay for that item nor does it decrease the awesomeness of the item. ~ Daisy)
Let's face it: it can be difficult and painful to talk about death. If you feel this article would be upsetting to you for any reason, please put it aside for a future day. In my own experience, I have seen people who could ill afford it feeling obligated to spend beyond their means for a loved one's funeral. There was a time many years ago when I remember being told a funeral and all related expenses would cost around $10,000. Times are changing!
This article offers an open and honest discussion about the new types of lower-cost basic services that have sprung up in recent years. I will go through a number of ideas that you can consider in order to limit unnecessary expenses to put a loved one to rest.
Please do note, that the idea of "unnecessary expenses" is a personal one. Throughout the article, I will be questioning the unspoken assumption that permeates funeral planning that spending more represents more love and care for the deceased. The suggestions offered are merely ideas for you to do your own research and you can use them to reflect on your own values and make your decisions from there.
Know your local low-cost funeral company
I cannot emphasize enough how important this first suggestion is. If this is all you do, it will take you a long way. No one, absolutely no one, is in any emotional state to make good decisions right after the loss of a loved one. Add in the fact that there is limited time after the death to make the phone call to the service, and the stakes are even higher.
If you live in a big city, there will be many options. If you live in a rural area, there will be a few options, but there will still be options. If you don't know your local low-cost funeral company, Google it today and check out their website. Get informed about their costs and their services. Give them a call. Ask your questions. Gauge how they respond. If you don't like their attitude, repeat the process. Many places would be more than happy to have you stop by and meet them to ask your questions in person. Take advantage of a time when there are no immediate pressures to get informed. You will know them, and then, when you are in need, they will know you.
Plan ahead but do not pay ahead
If you do not leave clear directions for those you love, you are adding to their stress at a very difficult time. I'm 54 years old, and I'm putting my affairs in order. Aging isn't easy. I don't know how many days or years I have left, but I don't want to add stress to the lives of my loved ones if I were to die suddenly.
My own preference is to leave my loved ones with a clear plan. If I die locally, here is the number of my preferred funeral provider. They will have my plan and all of my preferences on file. You will not have to worry about any of these decisions. It's all organized and they will take over from that one phone call.
Why don't I want to pay ahead? Well, if the apocalypse is really coming, I'd prefer to have that cash on hand. Although I plan to have a solid will in place that is witnessed by my lawyer, I have been told by a local funeral director that most banks will release the funds to hold a funeral from a bank account if you submit the bill and the death certificate to them, along with a copy of the will. This is the case even if the will is in probate. That is the case in my area in Ontario, Canada. I strongly encourage you to find out if this is the case in your area. Start by asking your bank.
Let's go back for a moment to my first suggestion, Know Your Local Provider. One low-cost funeral provider I spoke with on the phone told me that they would be happy to arrange a payment plan for a family that was not able to pay all costs immediately. This might be the case if someone's bank account didn't have around $2,000 or so in it. I know plenty of folks in this situation myself! I think building a relationship with a local provider will go a long way toward dealing with any problems that come up regarding access to funds from an estate.
Do not buy extras for a funeral and understand why
Does your loved one need a proper casket if they are being cremated? In my opinion, they don't. I will specify in my own arrangement that no extra expense be taken for any coffin except what is required. For most low-cost providers, that is a cardboard coffin. Locally, that still costs around $75. I think that's the best price you will see, as they need to put you in something to take you to the crematorium or something to bury you in if you're just going to be buried.
If you are being cremated be cautious about renting a coffin for a memorial service. For one service provider, the cost associated with this was over $2,000!!! I have found in my own experience that direct cremation without a wake is more affordable. In our culture, I think it would still be taboo to have a wake with a cardboard coffin present.
Doing research on the costs and options allows us to explore what is possible and what would be too expensive. It is important to do this when we are not distraught and unable to think clearly. Once your loved one has passed away, will they care if you don't buy the $10,000 coffin that is the top-of-the-line at one local provider? Does spending more on funeral arrangements reflect how much someone was loved?
Opening up discussions with our loved ones around issues like this can be done tactfully and in a loving way. Here's one example, "Hey Mom, I happened to come across an article this week about end-of-life planning on a website that I like. Have you given any thought to what kind of arrangements you would like to have in place for you?"
Hold memorials elsewhere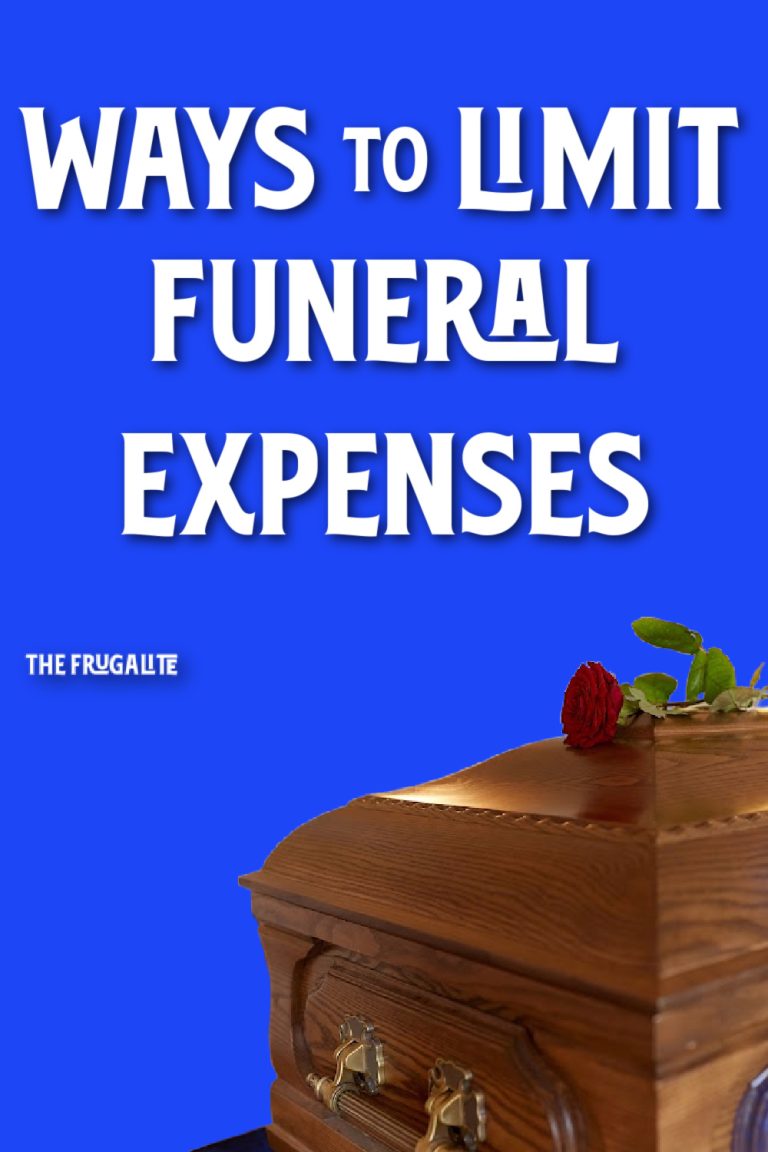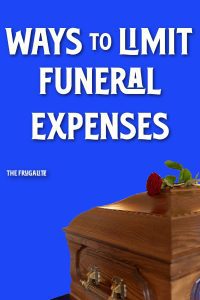 Many low-cost cremation services save money by not having the elaborate halls and rooms in which to hold funerals. They simply have fewer expenses, and that is passed along to you. When I was in the position of making those decisions for a loved one, I decided to hold two memorials in two different cities sometime after the death.
There was no expense associated with holding the events in these venues. We all got together. I brought some desserts in, and I ordered some food trays from the venues. The expenses were limited, but the events were highly successful.
These days this is so common that it is almost expected: "Cremation has occurred. A private burial will be held with immediate family. Celebration of Life to be held at a future date.
The bottom line of funerals
Basic Immediate Cremation and related services currently cost around $1500 in my locale. That includes the cremation and basic services (6 death certificates, local transportation for holding and to cremation, filing all legally required documents) but does not include a plot for burial, embalming, or any other extras, such as a Celebration of Life.
One other local funeral home offered a price match deal. Their basic service was pretty much in line with the basic service price above.
I will emphasize here that renting a coffin alone would cost more than $2,000, so if you choose this option, it would more than double the cost of your loved one's final arrangements. You can get a biodegradable "scattering" urn that is made out of cardboard, or you can buy a top-of-the-line urn for around $600.
Just as one example, if you decide to go with only a memorial service in a funeral home chapel and a one-hour visitation before the service, the local costs here would skyrocket to over $4,000. If you decide to rent a casket for this service, the total would be over $6,000. I think this is worth thinking about.
Being well-informed can prevent unnecessary expenses
At the time of the loss of a loved one, being informed is important. Could you see yourself trying any of the ideas offered here to become more informed about options and prices for end-of-life? Do you have one you can share with us? Please tell us in the comments below.
About Colette
Colette is passionate about sharing her knowledge of thrifty living and self-sufficiency. She has developed her skills in self-reliance living in the suburbs, the city, and more recently, on her own Half-Acre Homestead. Colette lived five years completely off-grid and without running water in an eight by 24 foot tiny home while designing and building her own 18 by 24-foot eco-cabin. Her website, Half Acre Homestead is attracting followers from around the world who want to become more self-sufficient. Colette invites you to stop by the Homestead and check out all of the great resources including the practical How To Guides, A Tiny Home Resource Center and her organic gardening stories on her blog. She shares her wholistic model (body/mind/spirit) for achieving self-sufficiency in her Free Course, "Growing Self-Sufficiency: The Whole Picture." Stop by the Homestead today to register free of charge!