(Psst: The FTC wants me to remind you that this website contains affiliate links. That means if you make a purchase from a link you click on, I might receive a small commission. This does not increase the price you'll pay for that item nor does it decrease the awesomeness of the item. ~ Daisy)
Ya, this one is kind of embarrassing, but I thought that sharing my mistakes might help you save some money. I have found that once you buy something, it's hard to recoup the full cost. Sure, you can sell it online and make a few bucks, but I have learned the hard way that you will lose some money if you make that a habit.
We Frugalites are a generous and diverse group. So, once I share my own spending errors, I hope you will chip in with yours in the comments below. That is, unless you don't have any!
Off-Grid Laundry Machine
Sometimes, it can be hard to find the balance between daily conveniences and preparing for the apocalypse. When I bought my off-grid laundry machine, I somehow missed the mark. I don't have laundry facilities in my eco-cabin, and I thought this little gadget would replace that. Nope. And it was expensive!
It has such a small capacity per load that I was spending all my time running it just to keep up. With all those moving parts, I don't have a lot of optimism that it will last very long under heavy use. The springs required for it to function already seemed to be stretched. I'm too busy with other homestead projects to replace them so that I can sell it. Come the apocalypse, I guess I'll be out with everyone else, banging my laundry on rocks by the riverside!
Small Fridge On Sale
Remember that saying, "Don't look a gift horse in the mouth?" Well, if you see a small fridge on sale, DO, dear Frugalite have a look inside! You might save yourself the endless headaches that my very-well-priced small fridge has given me. You see, it has a small (very small) freezer up top. And no defrost setting. The little freezer very quickly over fills with ice, even when full of stuff. And this requires me to defrost it….without a defrost setting.
This takes a lot of time and melting water and mess and it must be done regularly. There's no way to turn the freezer part off. So, what I thought was an a-MAZ-ing deal has turned out to be a real headache and the object of my ongoing irritation.
Expensive Unused Tools
I had initially thought that I would put all the siding on my eco-cabin. After all, I had strapped the entire exterior of the cabin myself, using around a thousand 5-inch screws in the process. Hmmmm. Turns out that working with steel was a heck of a lot less forgiving than rough-hewn wood strapping. After a few trials with all of my new tools, I realized I was in over my head!
Thankfully, I found an up-and-coming contractor who was willing to do it for a great price. Regretfully, I had optimistically already bought several tools and saw blades for the job. Due to our current economic times, the local hardware store where I had bought much of the materials to build my eco-cabin had tightened up its return policies. I have heard this is a trend and let the buyer beware! I was suddenly unable to return the expensive saw blades I no longer needed. I was offered a gift card for the amount of the saw blades, which I accepted even though I don't need to buy any more materials for the build at this time. I will be very cautious about any further purchases from this hardware store now that I am aware of how difficult it is to return anything.
Plastic Shelving
Perhaps you've had a better experience than I have with your own plastic shelving. If you have, I am happy for you! I bartered away my two solid oak corner shelving units for some stuff I wanted and need someplace to put my plants and other things. Perusing the flyer for another local hardware store, I saw plastic shelving on for an amazing price. The online information claimed that each shelf could hold a load of approximately 200 pounds. I was impressed. Once I put them together and saw how flimsy they actually were, I was so disappointed! They are still here in the eco-cabin in all their plastic flimsy glory, but I hope to replace them with a solid wood cabinet of some kind in the near future
My Speciality Ladder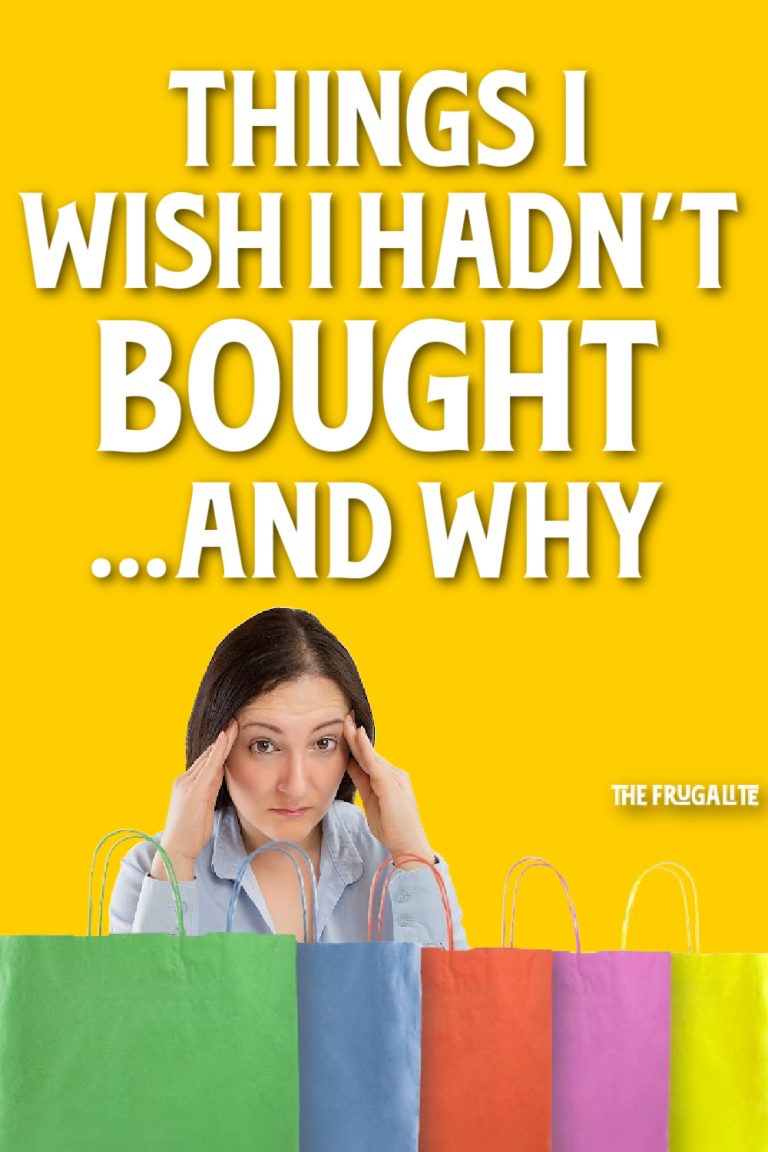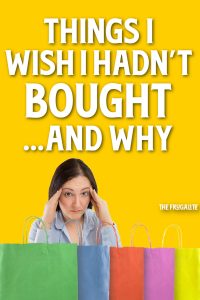 I needed a ladder. Why did I buy a specialty ladder? Because I didn't know any better. To be honest, it sounded cool. It could adjust so that each end could be a different height, sitting on different stairs on a staircase. It could convert into a step ladder. It could break down into two separate small "Vs" that could hold a scaffold. It all sounded so wonderful!
Fast forward a few years. It's lying in the grass. The main reason is that it is so darn heavy that it's hard for me to lift to its full height. The ends are wider than the main section, and these are somewhat awkward to place and step on. I bought a ladder. Yup. Just a plain extension ladder. I like that one a lot better. I thought I needed all those things when all I needed was a plain light ladder. At least it was on super sale! If you paint on staircases for a living…would you like to buy my specialty ladder?
Let's Call Them Learning Experiences
Ya, I wish I still had the cash in hand that I spent on these items, but I hope my mistakes can help you. Could you see yourself acting on any of the thrifty tips offered here? Do you have your own "wish I hadn't bought that!" you can share with us? Please tell us in the comments below.
About Colette
Colette is passionate about sharing her knowledge of thrifty living and self-sufficiency. She has developed her skills in self-reliance living in the suburbs, the city, and more recently, on her own Half-Acre Homestead. Colette lived five years completely off-grid and without running water in an eight by 24 foot tiny home while designing and building her own 18 by 24-foot eco-cabin. Her website, Half Acre Homestead is attracting followers from around the world who want to become more self-sufficient. Colette invites you to stop by the Homestead and check out all of the great resources including the practical How To Guides, A Tiny Home Resource Center and her organic gardening stories on her blog. She shares her wholistic model (body/mind/spirit) for achieving self-sufficiency in her Free Course, "Growing Self-Sufficiency: The Whole Picture." Stop by the Homestead today to register free of charge!