(Psst: The FTC wants me to remind you that this website contains affiliate links. That means if you make a purchase from a link you click on, I might receive a small commission. This does not increase the price you'll pay for that item nor does it decrease the awesomeness of the item. ~ Daisy)
As the economy goes sideways, nearly everyone is feeling the pinch. According to a recent Ask Reddit thread with tens of thousands of comments, there are some things that folks are cutting out because it's simply no longer affordable – or because other expenses take priority.
As Frugalites, you may not have purchased some of these things in a long time. But we're not judging with this article. Sometimes, it helps to see how everyone is making frugal changes. It helps you know that you're not alone when you struggle to make your rent payment each month or when formerly "inexpensive" things are out of reach.
Here are 12 things people don't buy anymore.
Here are the top answers from the thread.
Fast food
Reddit user Petraretrograde wrote:
All fast food. Used to be you could at least rationalize it as a "cheap treat", but now it's just as expensive as higher end, fresh ingredient places, with the same garbage quality and smaller portions.
Secondhand goods
xElementop shared:
Thrifting has become crazy expensive. All of the thrift stores I used to go to have increased prices. On top of that garage sales are crazy, My favorite is pulling up to garage sales and see the owners have just printed out random listing from ebay. "No Bob, I am not gonna pay $100 dollars for a microwave from 2010 because it sold for that on ebay 5 years ago".
Clarenceworley480 added:
Garage sale is supposed to be stuff you don't need so you're selling dirt cheap instead of throwing away or donating. I ask right off the bat, what a price on something is, and if the price is obvious they are trying to make their money back I leave. It's not selling on ebay for $20, it's listed on ebay for $20, but the ones selling are going for $10 after fees, you're probably walking with $8, and that's if you do sell, and then you have to package up and ship, and also take the time to list. It's work, and you're most likely just gonna end up storing shit you don't need in space you don't have. They need to learn the difference between retail store, 2nd hand store, and garage sale.
Soakitincider doesn't like the way everyone is trying to lock us in to recurring payments.
Subscription services
Soakitincider is fed up with the recurring payment strategies used to create ongoing income for businesses.
How everything is now a subscription. Ok, I guess I don't need it.
User conasatatu247 agreed the subscription racket has gone too far, writing:
…bmw tried to charge a subscription for heated seats ffs.
Food delivery
Sestos is fed up with all the added costs now added to getting your food delivered.
Ordering delivery.. used to be same price as ordering in person with a small fee and tip per item.
Now most places have signed with a "service", so they no longer do it themselves and now your have to go thru Door Dash or Uber Eats.. etc which add on additional fee's, increased prices from menu price and larger tips expected for what in most cases amounts to worst service then back when restaurant or pizza joint did their own delivery.
And speaking of tipping, TIPS are out of control.
Belovedfoe chimed in:
…everywhere is asking for a tip option when checking out. Like i'm picking up my own pizza, i'm not tipping on top of the 20 bucks.
A chorus of outrage decried the demands for tips, tipping when you serve yourself, and not being able to opt out of a tip, among other infractions.
Boxes of cereal
Senbonbanana is outraged by the cost of a box of cereal.
Boxed cereal. A box of Cheerios for $7+?? Get the fuck out of here with that nonsense. I'll buy the store brand for $2 that comes in a bag instead of a box, at least until that gets too expensive as well.
Farmer's markets
Reddit user colbymg wrote about how farmer's markets are out of control
Farmer's Markets.
Everything was like 1/4 what it'd cost at the store, grown closer, and by smaller local farms.
Then everything changed when it became trendy; now it's more expensive than stores and I question if it's even from local farms and not Costco.
Junk food
Invisible_Friend1 is sick and tired of the price of a little snack.
Junk food. $6 for a bag of Lays? I'll eat some damn baby carrots and hummus for less. Can't remember the last time I had a Coke either.
User retoy1 agreed.
Junk food. $6 a bag for Oreos? Passsss

$5 for 7 ounces of chips? That's NOT EVEN A WHOLE POTATO!
It's time to break up the 10 megacorps that control 95% of what we eat what lines our store shelves.
Extra Fees
Folks are really tired of extra fees driving up the prices of everything.
TheRealTinfoil666 pointed out how much more AirBnbs are jacking up the prices.
Air BnB

All of the add-on fees usually drive the cost higher than an actual hotel stay in the same area.
Alca_Pwnd agreed.
Yep… market saturation has hit. An actual hotel stay comes with clean sheets and towels, and no concerns about surprise cleaning fees when you didn't push the chairs in or something.
TheUpsideDownWorlds pointed out an egregious extra fee at Starbucks.
I blacklisted Starbucks. I was apprehensive after the lawsuit, but I gave them a second chance. Charged me extra for lite ice. They're dead in my eyes and I was an employee for 3 years.
Health Insurance
Remember how the Affordable Health Care Act was supposed to help us all out? Welp, that ended badly.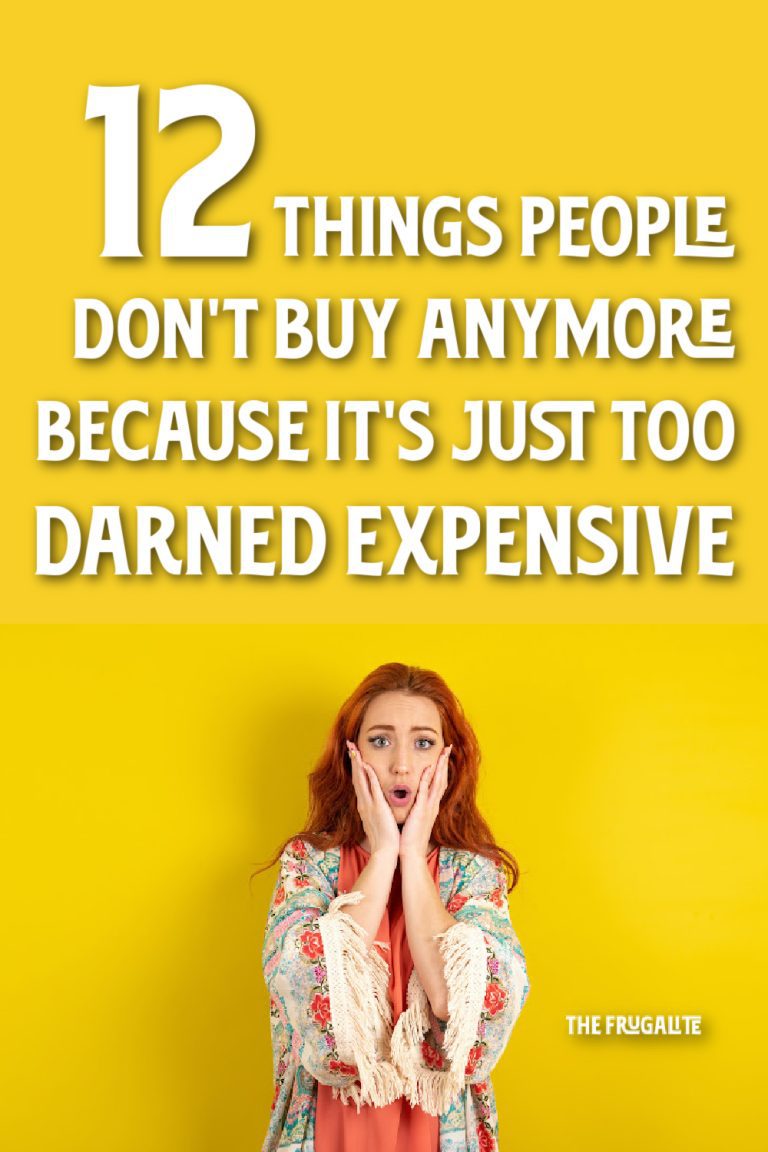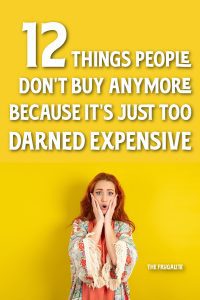 Chewbuddy13 pointed out:
Health insurance. We pay about $12,000 year in premiums, and also have an HSA that we contribute about $8,000 a year to. We have a deductible of like $10,000 that we have to hit for the insurance to pickup most of the costs. So in a bad year we are out at least $20,000 for medical insurance. We have 2 kids, and are pretty healthy, but seem to hit this every year now.
Another user, A_Bowler_Hat had an even more outrageous experience.
Plans get worse every year. My wife was offered insurance through you work and to just have a spouse the premium plus deductible was higher than her annual income. It was a complete joke.
Streaming Services
The prices on services like Netfix and Hulu just keep going up.
Unusual-Relief7399 wrote:
Streaming services. They were awesome when it was ju
What's more, on a personal note, is that there are now ads on them, and new content is doled out weekly, which flies in the face of the reason we got streaming services in the first place.
Housing
CaptainAction is sick and tired of the cost of rent.
Rent is the big one- renting should be a decent deal for people who don't need or want to own a home yet. It's a fine deal as long as it's reasonably priced. But if it's eating 50% of your income, then it's just a financial burden that prevents you from saving $ and takes away the hope of owning a home. I have no issue with renting housing conceptually, but the way it's ended up, it just sucks for the most part. It's gotten genuinely unethical.
Others agreed.
User nightmarefueluwu commented:
And of course on top of perpetually rising rents landlords are doing less and less to keep their properties livable for the tenants. In the past 6 months in our 1600$ apartment on the ghetto side of Atlanta, there has been 2 mice and a worsening roach infestation that the landlord has only half-ass attempted to send a pest control person for. That is on top of the whole complex being trashy, dirty, dusty, and infested with bugs and spiders.
DeaverBam added:
Only 50%? Mine eats up literally 90% of my income and it's the cheapest around by a few hundred. I literally have to rotate what bill gets paid each month.
What do you think?
In conclusion, user hotstickywaffle summed up how we're all feeling.
Kind of feels like society has failed when the answers are all basic necessities. Food, clothes, a place to sleep…
We all know the price of everything is going way, way up but sometimes it's nice to commiserate and see that others feel the same as we do.
What are your thoughts? Do you agree that the prices of these things are out of control? Are there other things you would add to this list? What have you stopped buying over the past couple of years?
Let's discuss it in the comments section.
About Daisy
Daisy Luther is a coffee-swigging, adventure-seeking, globe-trotting blogger. She is the founder and publisher of three websites. 1) The Organic Prepper, which is about current events, preparedness, self-reliance, and the pursuit of liberty; 2) The Frugalite, a website with thrifty tips and solutions to help people get a handle on their personal finances without feeling deprived; and 3) PreppersDailyNews.com, an aggregate site where you can find links to all the most important news for those who wish to be prepared. Her work is widely republished across alternative media and she has appeared in many interviews.
Daisy is the best-selling author of 5 traditionally published books, 12 self-published books, and runs a small digital publishing company with PDF guides, printables, and courses at SelfRelianceand Survival.com You can find her on Facebook, Pinterest, Gab, MeWe, Parler, Instagram, and Twitter.