(Psst: The FTC wants me to remind you that this website contains affiliate links. That means if you make a purchase from a link you click on, I might receive a small commission. This does not increase the price you'll pay for that item nor does it decrease the awesomeness of the item. ~ Daisy)
Spending time living in Europe was one of the highlights of my life. I lived first in Greece. It's a beautiful country bursting with abundant fruit and flowers. It's got history like I've never seen in my entire life. I remember just walking down a road in Athens, noticing a tent, and peeking over the edge to see that they'd unearthed another small settlement from centuries and centuries ago when they were excavating for another subway line. I learned a lot about the local culture by living there, things you cannot learn by just visiting for a few days on vacation.
Greece, as recently as ten years ago, was suffering in the midst of a horrible economic collapse. The country's debts were called in, and no further credit could be extended. The banks went on "holiday," which meant ordinary people like you and me were tightly limited regarding how much cash they could withdraw. Things were terrible. Many Greeks lost absolutely everything.
The country is slowly returning to life, but the scars of that economic disaster remain. Every adult remembers how difficult things were a decade ago, and because of it, they're extremely cautious with the money they have now.
I got to know some local folks when I was there, and I noticed several habits they had that aren't necessarily common in North America. Some of these can help us save money, too. Some of these things were mentioned in an article I wrote about Europe but I'm going Greek-specific here.
Don't keep your water heater on at all times.
One of the things I had to get used to was thinking ahead when I wanted to have a shower so I could turn on my hot water heater. In Greece, people do not leave their hot water heaters on like we do here. That means that handwashing is done with cold water, and dishes are either done around the time that you shower or you need to put water on in the kettle to add to your sink to have hot dishwater. Most places install a switch similar to a light switch to make turning your water heater on and off a breeze.
The tanks there are considerably smaller than ours (around 20-30 gallons), and they take about 30 minutes to heat up fully. In Airbnbs, the owners generally request that you do not leave yours on all the time and that you turn it on only when you need to use hot water.
If you are considering this step, note that it takes a typical 80-gallon electric water heater about 2 hours to heat up fully. You could potentially turn it off during the day, then back on when you return home from work, so it's ready for bath time and dishes.
Eat a simple, inexpensive breakfast.
We Frugalites have talked a lot about the financial benefits of breakfast food. It tends to be the least expensive meal of the day for most of us.
In Greece, one of the most popular breakfasts around is Greek yogurt drizzled with local honey along with a side of fresh fruit. Because the country has such bountiful fruit, it's available year-round at a low cost. Greek yogurt is rich, full of protein, and immensely satisfying. You can make your own yogurt following the instructions in this article. Simply add an extra period of draining to get the thickness of Greek yogurt.
Bean soup is filling and delicious.
I've written about the joy of a bowl of bean soup before. Greek bean soup is called fasolada, and it's really filling and delicious. (Get the recipe in the aforementioned article.) You can find it simmering in nearly every mother's kitchen, and many restaurants offer it as a low-cost lunch, served with a hunk of fresh bread.
Dining out with friends is a major tradition in Greece, and even during hard times, you'll see patio restaurants jam-packed with patrons. You can get a bowl of fasolada and bread, along with a glass of water, for less than a dollar in Athens. Making your own big pot of bean soup to keep in your fridge all week is a great way to have lunch or dinner ready to go on demand.
Add bread to every meal.
Obviously, this isn't an option if you have a gluten intolerance or celiac disease. But for the rest of us, adding some fresh, homemade bread to our meals isn't only filling, it feels like a treat. If you aren't much of a baker, you might find that a bread machine is a good investment. You can set it up in the morning along with your crockpot, and by the time you get home from work, fresh bread can be yours for a fraction of what you'd pay at a bakery.
But you also want to keep in mind ways to use the bread that gets stale. In Greece, a lot of restaurants used "rusks" as the base of dishes like pasta or salad. A rusk is a piece of twice-baked bread, usually made from yesterday's loaf. They're so popular you can even get them packaged.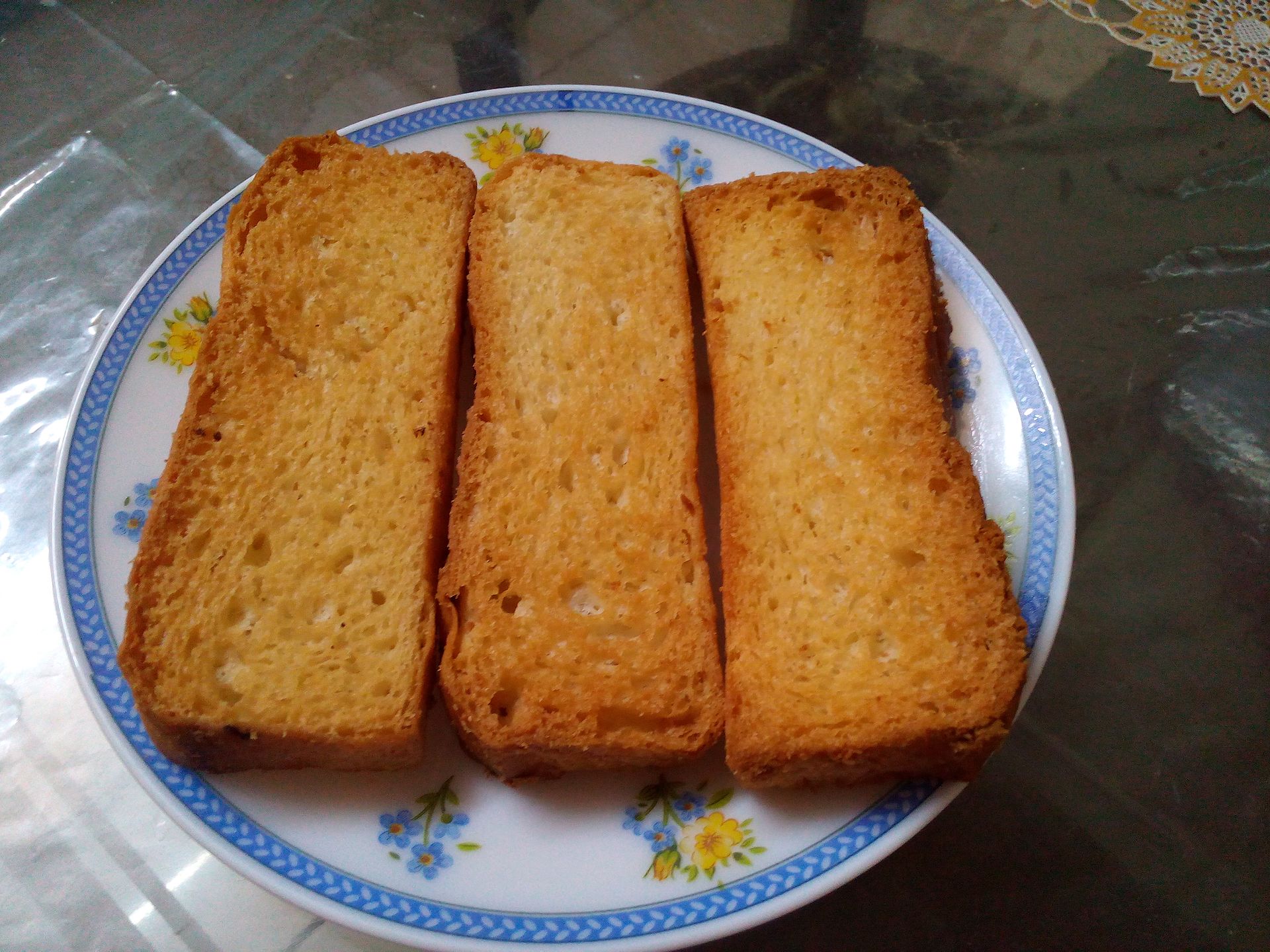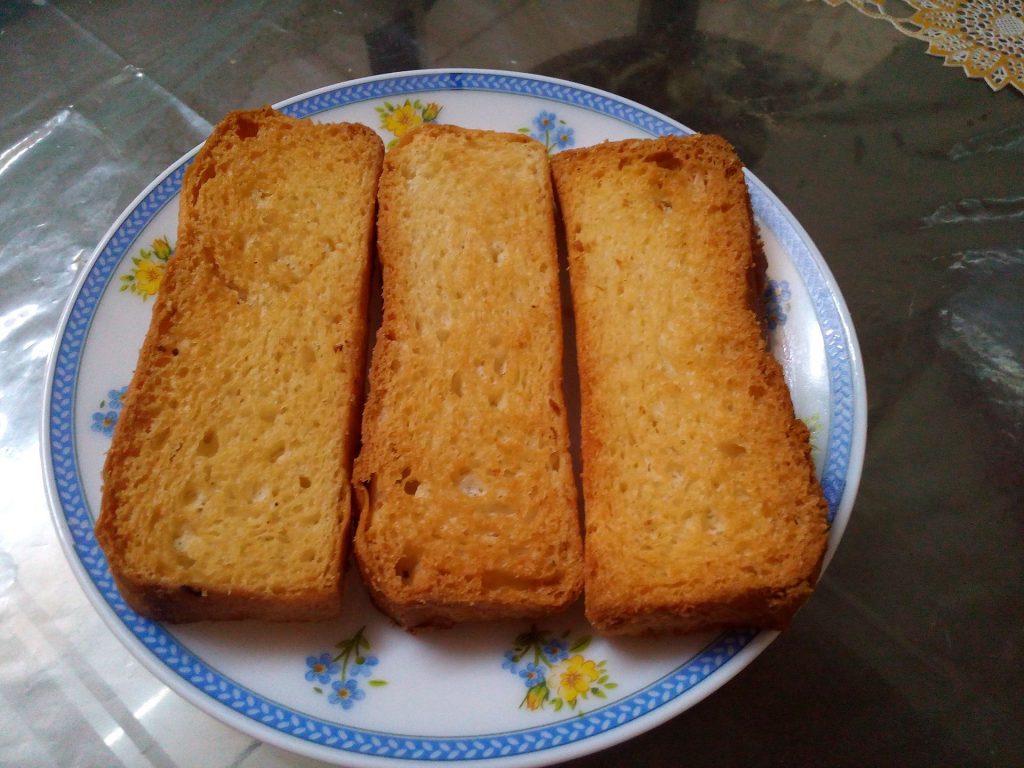 You can also toast the leftover bread or fry it in butter on the stovetop (sort of like making a grilled cheese minus the cheese).
Adding some bread to your meal stretches the main course and many people find the meal more filling and satisfying.
Spending more time outside means you use less power.
I mentioned the patio cafes above, and they really are crowded day and night in Greece. People there spend far more time outdoors. They dine there. They sit outside and have coffee (and a cigarette because I've never seen so many people smoking in my life.) Apartments with balconies and patios are in high demand so people can sit outdoors at home too. Of course, it helps that Greece is considered the sunniest place in the world, with 250 beautiful days of sunshine.
This has a two-fold benefit. First of all, if you are outdoors, you are actively using less energy. Less lighting, less climate control, and fewer electronic appliances are in use.
But there's a secondary benefit too. When you spend a lot of time outside, your body naturally adapts to the seasonal temperatures. In North America, most of us spend a lot of time in the summer rushing from our air-conditioned homes to our air-conditioned cars to our air-conditioned offices and back again. By adapting to the warmer temperatures, your body becomes far more efficient at cooling you off. The same is also true about spending time outdoors when the weather starts to get cooler. This saves money because you don't crank your air conditioner and heater to the same extent to counteract extremes in weather. Initially, I kept my AC at American levels, and when my Greek friends came over, they were absolutely freezing. Eventually, I adapted and I believe spending more time outside helped.
There aren't dryers in most homes.
When I lived in Europe, I stayed in Airbnbs. I opted for ones with laundry facilities. Out of 5 different homes, not a single one had a dryer. This trend began at my first stop in Athens.
All the places I lived had washing machines and drying racks but no gas or electric dryers. In North America, I know a lot of apartment buildings and HOAs don't allow clotheslines, but in Greece, it's an everyday occurrence to see brightly colored clothing waving cheerfully in the breeze from balconies and windows lining the streets.
By never ever using your dryer, you can save a lot, both on your bill for the appliance but also on your bill for air-conditioning to counteract the heat generated by a dryer. If you don't have a dryer, then you are never tempted to use it.
Those are just a few differences I noticed.
I love taking wisdom from the places I visit and bringing that information home to apply to my life here. Have you ever lived outside of North America? Did you learn any interesting tips and tricks to help you save money? Do any of these ideas sound like they'd work for you? Let's discuss it in the comments section.
About Daisy
Daisy Luther is a coffee-swigging, adventure-seeking, globe-trotting blogger. She is the founder and publisher of three websites. 1) The Organic Prepper, which is about current events, preparedness, self-reliance, and the pursuit of liberty; 2) The Frugalite, a website with thrifty tips and solutions to help people get a handle on their personal finances without feeling deprived; and 3) PreppersDailyNews.com, an aggregate site where you can find links to all the most important news for those who wish to be prepared. Her work is widely republished across alternative media and she has appeared in many interviews.
Daisy is the best-selling author of 5 traditionally published books, 12 self-published books, and runs a small digital publishing company with PDF guides, printables, and courses at SelfRelianceand Survival.com You can find her on Facebook, Pinterest, Gab, MeWe, Parler, Instagram, and Twitter.