(Psst: The FTC wants me to remind you that this website contains affiliate links. That means if you make a purchase from a link you click on, I might receive a small commission. This does not increase the price you'll pay for that item nor does it decrease the awesomeness of the item. ~ Daisy)
Three years ago, I decided to give up my expensive smartphone in order to streamline my budget. Given all of the security concerns regarding smartphones, I also liked the idea that my flip phone allowed me to live more confidentially.
Some of you may have wondered if I have already run back to the smartphone lifestyle. Heck no! However, over the years, I have encountered a number of challenges related to my flip phone lifestyle. In this article, I will provide an update on living with a flip phone and a few hacks I have used to support my low-tech lifestyle.
How much have I saved by switching from my smartphone?
Being a Frugalite, I couldn't resist starting out with my savings! I got rid of my smartphone back in 2020 and, even back then, I was paying around $66 for my monthly plan. When I gave up my smartphone, I decided to go with a low-cost service provider where most of the support is provided online.
I bought my flip phone outright for around $70. My monthly cost for what I considered to be a great plan with them (unlimited texting, storage for three voicemail messages, unlimited Canadian calls and long distance, and 1GB of data that I can't really use) is laughably low: $17!!! So, my monthly savings are approximately $50.
So, over the past three years, I have saved at least $1800, without considering any increase to the cost of my services over the past three years (which makes this a conservative estimate, I would argue). I have also continued to have what I consider to be excellent phone service. With these past three years being pretty hard on my budget, I can honestly say that the $1800 plus I saved has come in handy.
Hack One: Flp fone hrd 2 txt
While I can receive texts of any length from smartphone users, an ongoing challenge is the difficulty of texting with a flip phone. I can only use my phone keypad to text, so this goes back to the early days of this technology. I have to push some keys three times to get certain letters. This makes lengthy texting absolutely impossible.
I deal with this in two ways. First of all, all of my friends and family are aware that I can't text very well. If I am texting someone I don't know well, I let them know right away by texting this line: "flp fone hrd 2 txt." Most of my texts look like this one, missing letters and using numbers when I can.
If I need to really communicate with someone, I email them or call them. People know they can send me information, and I can respond yes or no and send a minimal response. This works for me, and these adaptations are worth the savings.
Hack Two: Zero Navigation Ability
Having a smartphone rendered me completely dependent on it for navigation. This was difficult to adapt to at first. It is just so lovely to have someone tell you where to go and even make the corrections for you when you make a mistake.
However, it is amazing what you can accomplish when you are motivated. The first adaptation I made was to handwrite out step-by-step navigation for trips to the big city, like going to my meditation group meeting. Of course, there would be times when I got into trouble with this or had to go somewhere not in my plans. I would do what people used to do: ask for directions from people on the street.
Finally, I got organized enough to take advantage of my CAA membership and pick up all the maps for places I usually go. I feel much more confident now when I go anywhere, as I know I can help myself as long as I know the name of the street where I am heading.
As my 11-year-old Toyota Corolla, Lucky, does not have built-in wifi, a nav system is not an option. Even with this limitation, I am still delighted with my flip phone lifestyle.
Features I Still Use Daily
Some of may already be shaking your heads, saying "No way! I wouldn't do that! Forget it!" I want to leave on a high note, mentioning some of the features that are still quite useful to me. Every day, I use my timer and alarms. Frankly, I find these to be much easier to use on my flip phone. Especially with the alarms: they operate independently of the volume setting for the ringer. I don't have to consider…Am I muted? Is the entire phone on silent mode? Bla bla bla. It's very intuitive.
I also use my flip phone like a watch, checking the time. My flip phone also has an address book, and I haven't yet managed to fill its memory. In a pinch, I can take a photo. It's not as good as the old smartphone, but it's good enough.
Other Benefits of the Flip Phone Lifestyle
In addition to all of the benefits I have already listed, there are also many others.
I have no phone worries. None! I love that the price of my phone is so low that I can replace it outright at any moment. Heck, I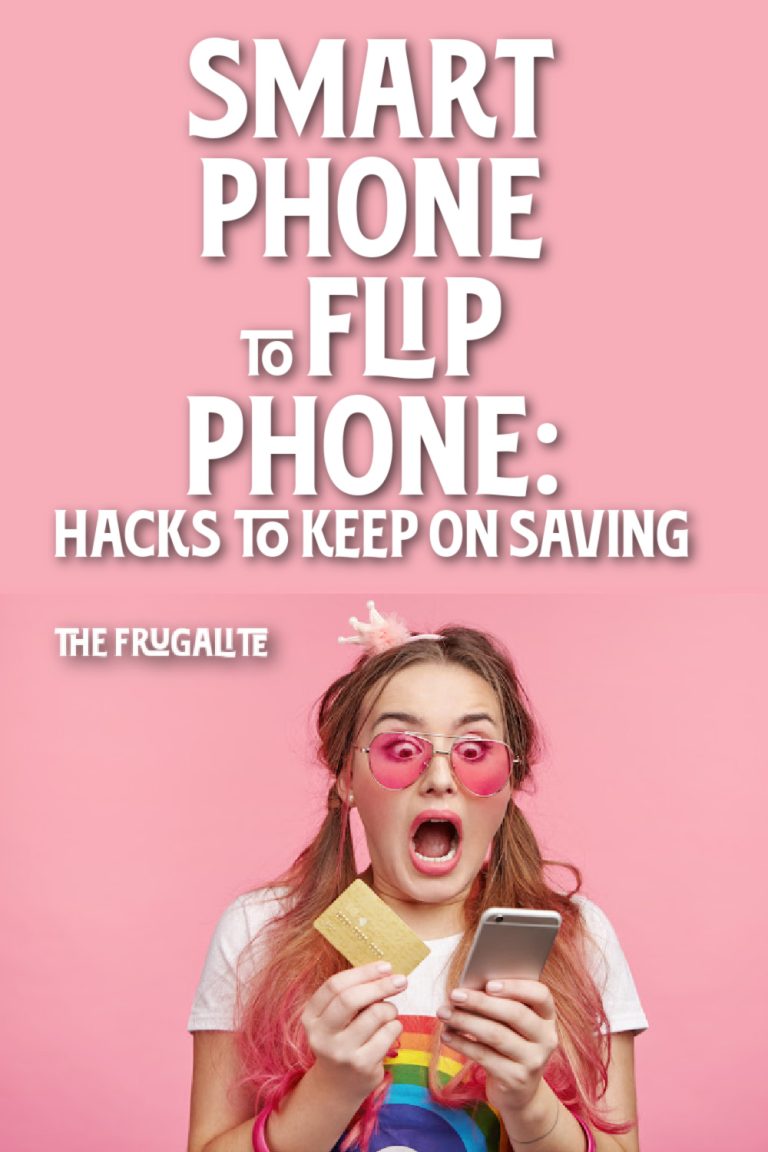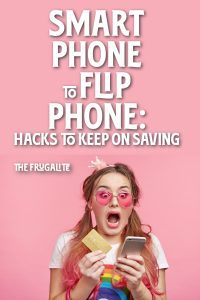 just did a search in the province of Ontario and found several phones just like mine "like new" and unlocked for less than $20!
I had to laugh: the other day, I pulled out my phone in front of my cousin's son, who is around 20 years old. He looked at it quizzically and said, "What's that?" His mother asked me to tell him what it was and how much it cost me. So, my flip phone is now an educational tool for budgeting for young people!
Finally, I'm a freedom-loving Frugalite. I love that I have created a life where I am not forced to sign any contracts to get the phone "I want." I can switch providers whenever I want, but I've found a low-cost one that keeps me having and saving over $500 per year. This phone does not have an operating system created by a giant data mining machine, either.
My Flp Fone is Flippin' Gr8!
I flipped three years ago and have never looked back. Could you see yourself trying a flip phone for any of the reasons offered here? Do you have any smartphone or flip phone stories of your own you can share with us? Please tell us in the comments below.
About Colette
Colette is passionate about sharing her knowledge of thrifty living and self-sufficiency. She has developed her skills in self-reliance living in the suburbs, the city, and more recently, on her own Half-Acre Homestead. Colette lived five years completely off-grid and without running water in an eight by 24 foot tiny home while designing and building her own 18 by 24-foot eco-cabin. Her website, Half Acre Homestead is attracting followers from around the world who want to become more self-sufficient. Colette invites you to stop by the Homestead and check out all of the great resources including the practical How To Guides, A Tiny Home Resource Center and her organic gardening stories on her blog. She shares her wholistic model (body/mind/spirit) for achieving self-sufficiency in her Free Course, "Growing Self-Sufficiency: The Whole Picture." Stop by the Homestead today to register free of charge!