(Psst: The FTC wants me to remind you that this website contains affiliate links. That means if you make a purchase from a link you click on, I might receive a small commission. This does not increase the price you'll pay for that item nor does it decrease the awesomeness of the item. ~ Daisy)
I recently built a very inexpensive table that I thought y'all may be interested in taking a look at. If you're really looking for something to fill a particular corner in your room and don't want to drop a chunk of change at the store or spend several hours perusing yard sales, this may be an option to consider. I think I spent $50 or so in total.
The Top
Years ago, somebody gave me some of their old boards that they didn't want anymore. I've used them here and there for projects, but one of the things that I had never gotten around to using were two big ol' boards that had been screwed together.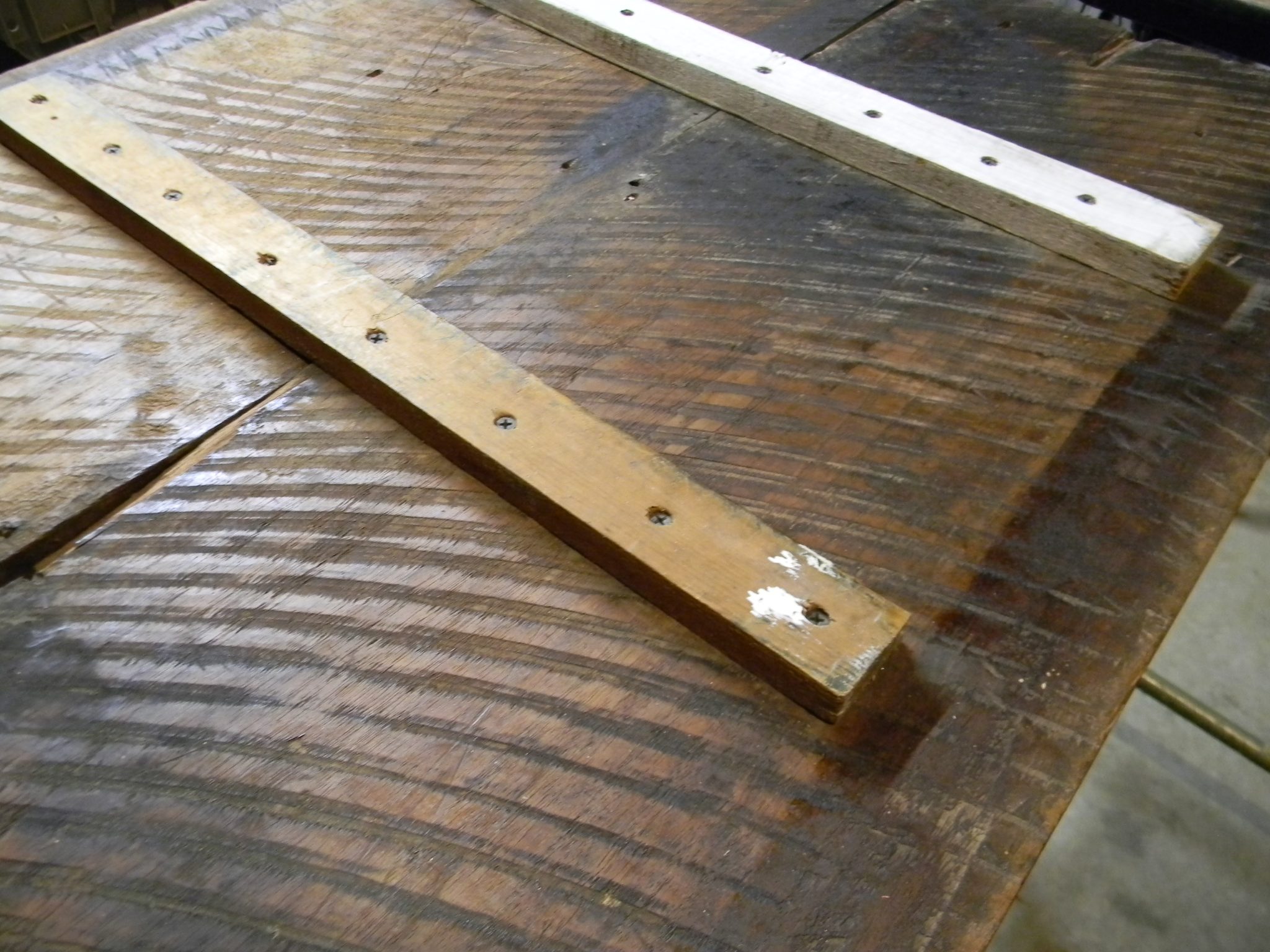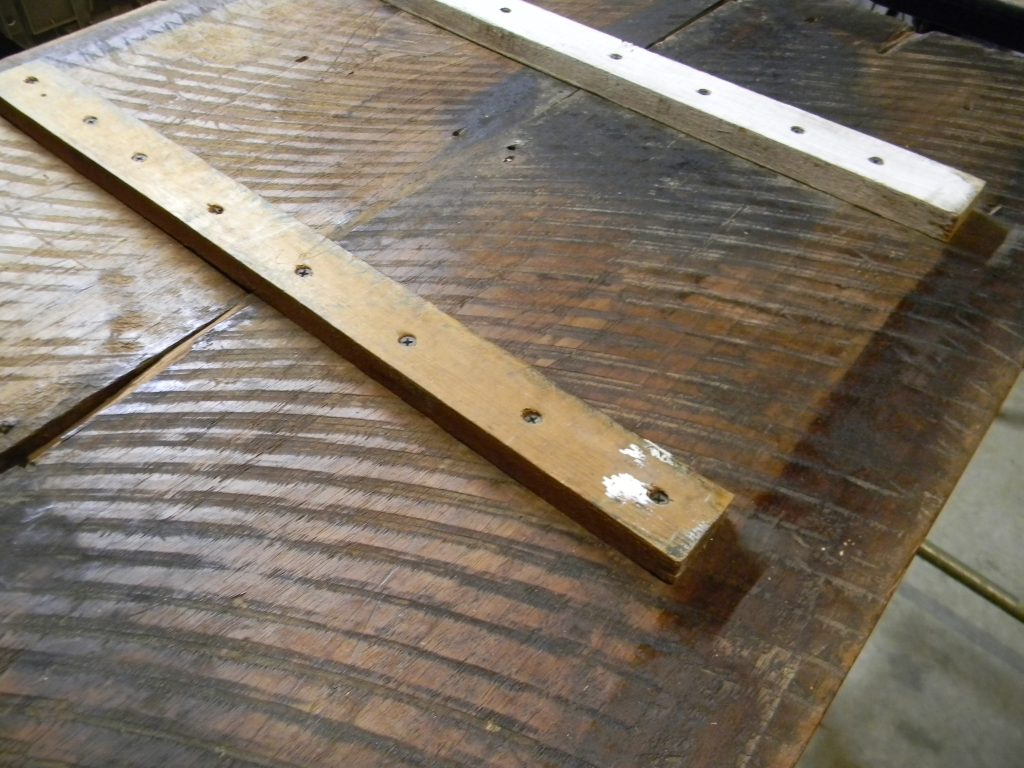 I supposed that person had been in the midst of making something out of it, but had never gotten around to it. I finally decided that I was going to use it to make a little table.
The first thing I did was rummage around for an old can of shellac that I had buried away. Taking an old T-shirt to use as a rag, I did a rough version of what's called 'French polishing' with the shellac. After the first coat I lightly sanded it down with 220-grit sandpaper. Then, I added another coat. After everything had dried for the second time, my tabletop was ready.
So far, I hadn't spent any money (I suppose we could quibble over the shellac, but since I've had it for forever, I didn't count it).
The Legs
A few years ago, four table legs from Lowe's somehow found their way into my house. They've been stowed away for some time. I took those out and, using a half-full bucket of white paint I also had on hand, painted them with two coats of white.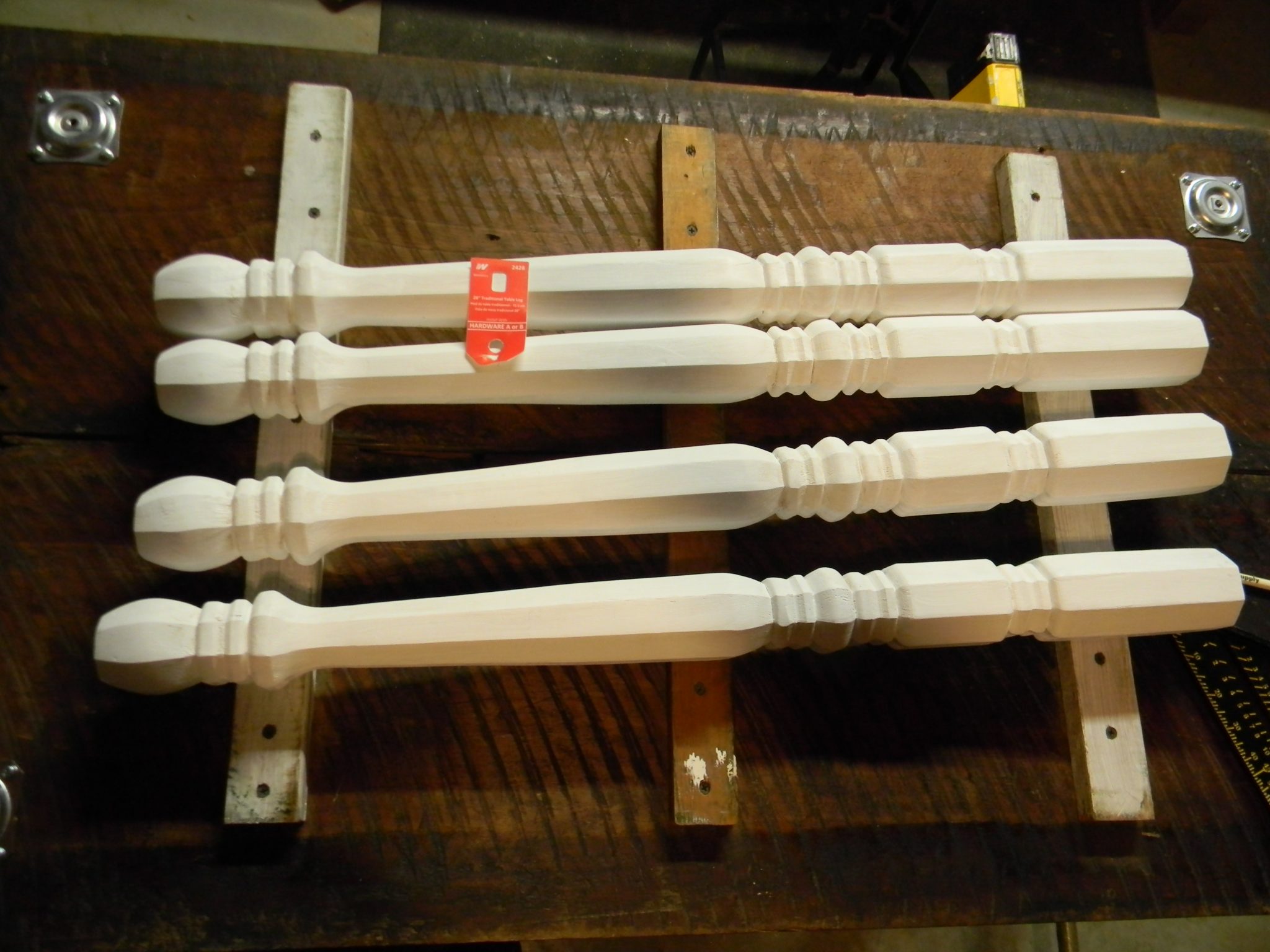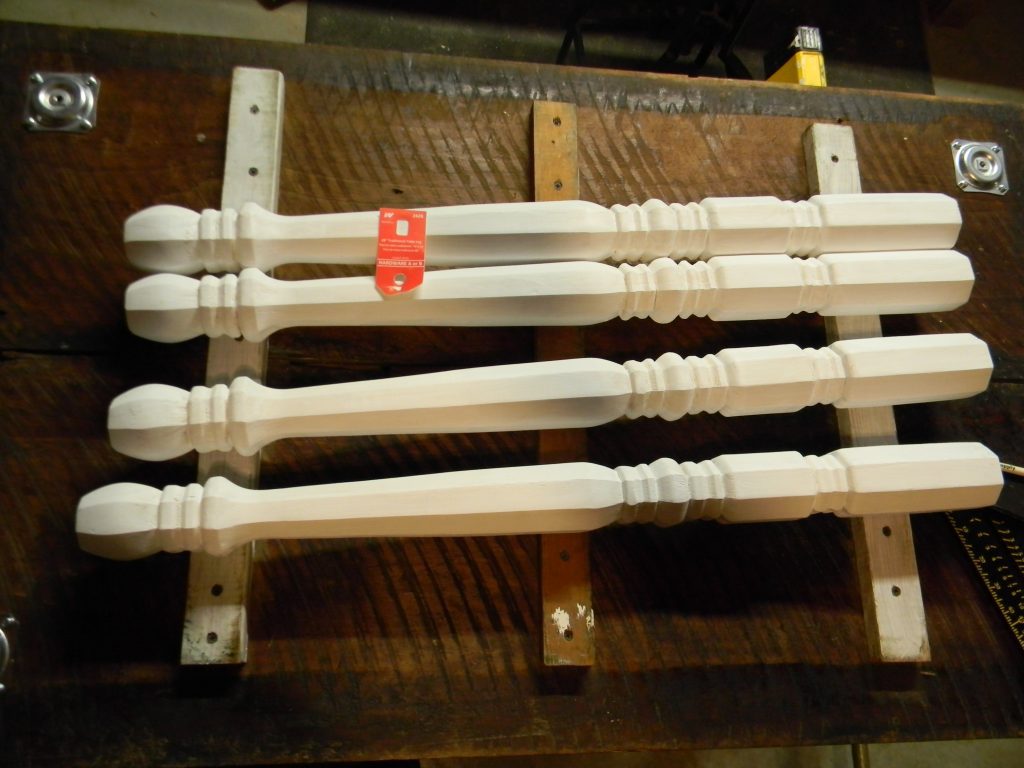 Out of everything I did, this took the longest amount of time. Each little nook and cranny was a nightmare for something with this many grooves and all that in it, but about three hours of painting total went into everything.
Attaching the Legs
So at Lowe's you can get brackets that table legs screw into. A four pack of these brackets is about $13. When you buy these brackets, you want to make sure that they correspond to the table legs that you bought. The legs will tell you whether they should use the A, B, or C style bracket. I used four A style brackets here. On the top of the table legs were screws that just screw into the bracket. All you have to do is then attach the brackets to the table.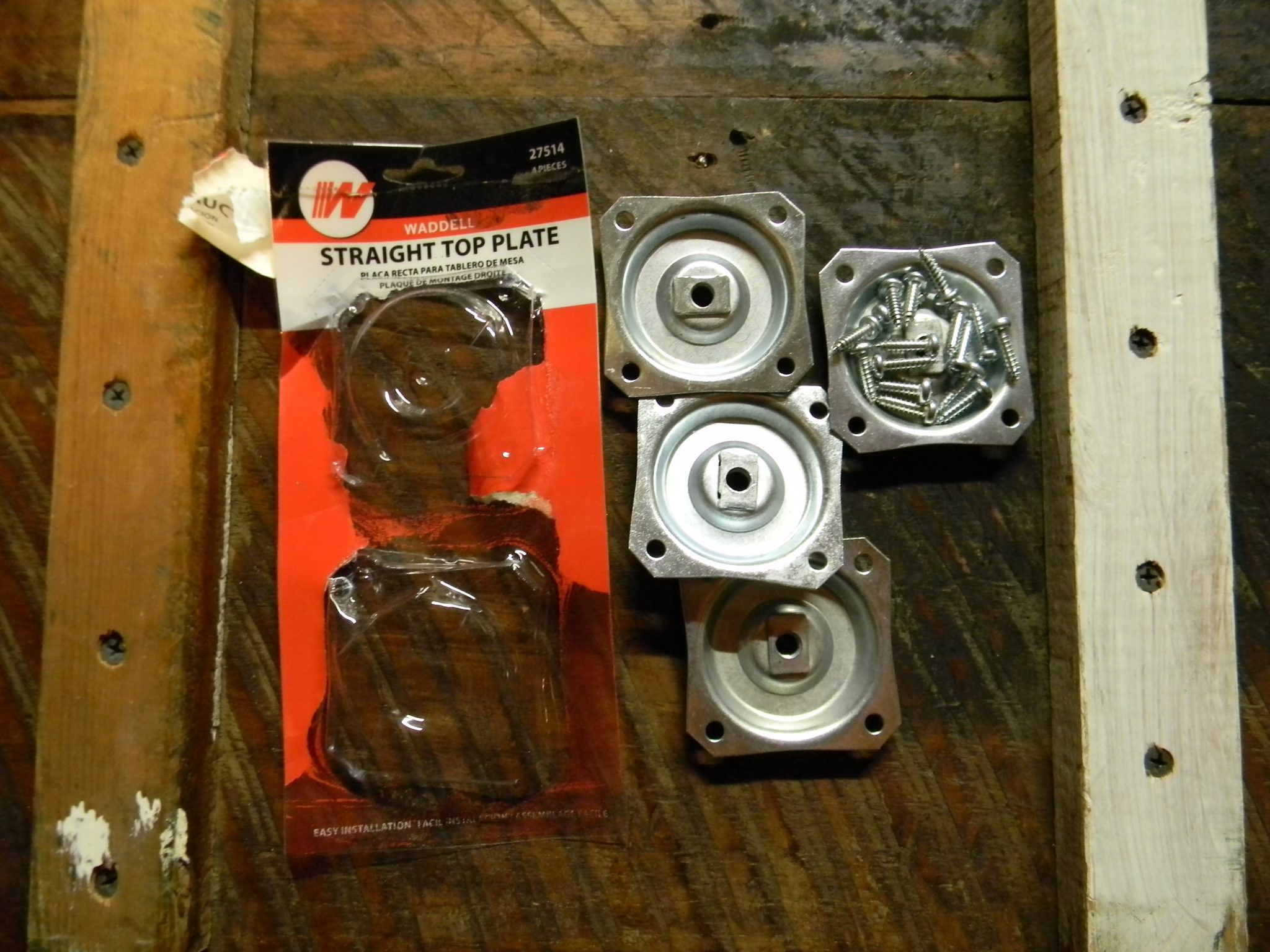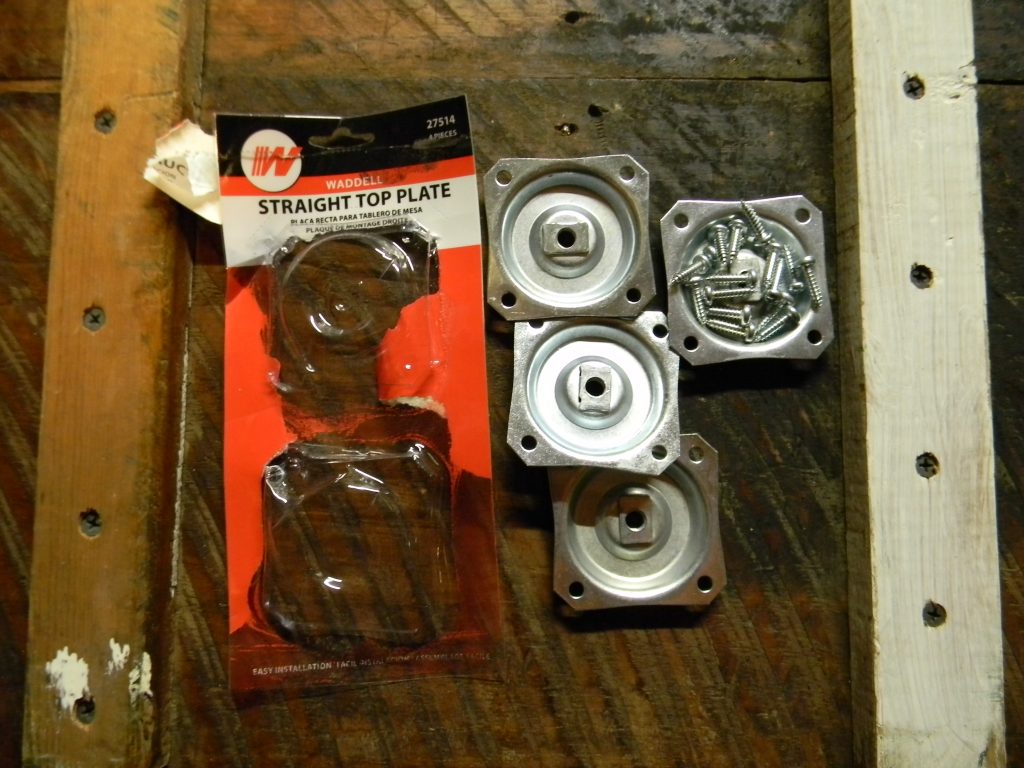 Using my square, I made sure that each bracket was 2" away from both of the near edges. Then, I screwed them on. The table top I used was pretty thick, so I didn't have to worry about the screws popping through the top of my table or anything like that, but if you're using an old piece of fancy plywood or something real skinny, you are going to want to verify that before you start.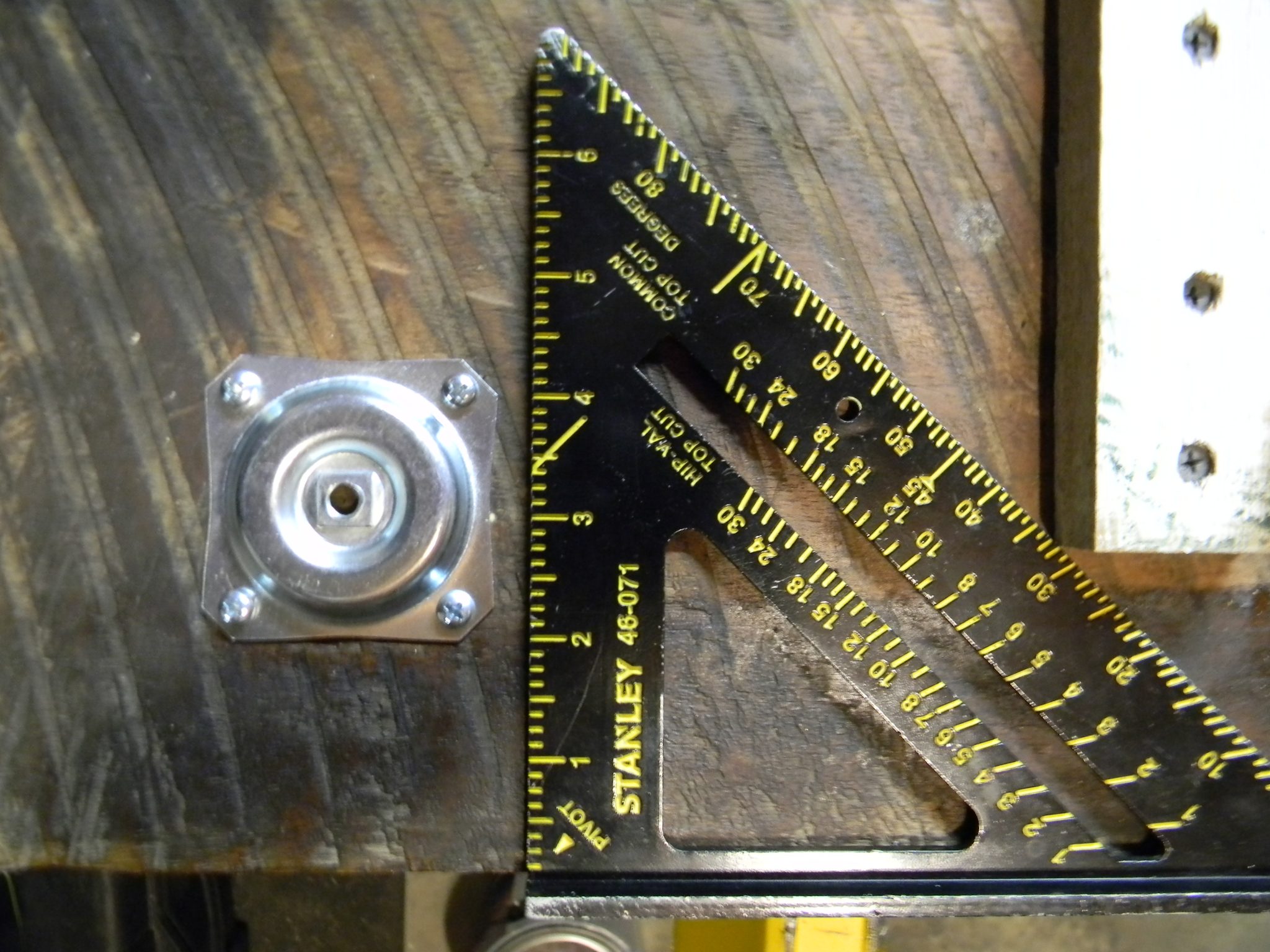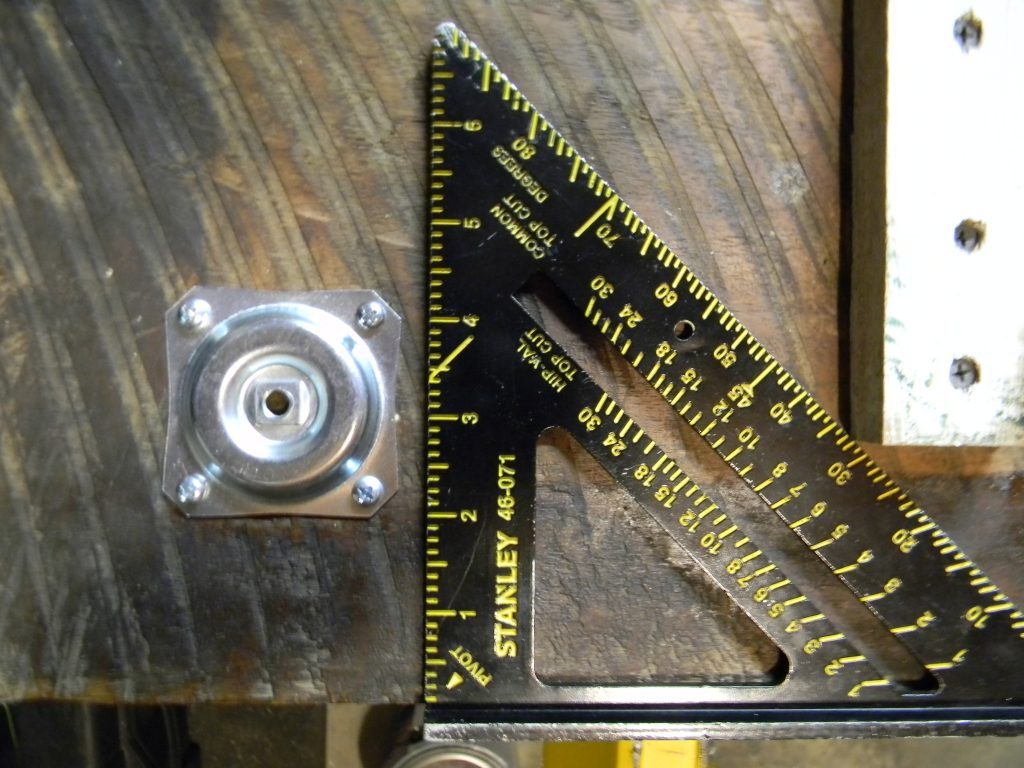 After the brackets were on, all I had to do was screw on the legs.
And that is how I made a super simple, inexpensive table.
It's not the sturdiest thing in the world, but I'm not planning on dancing on it or anything, so it should be just fine. I just wanted something that could hold some stuff up off the floor. But the point here is that it can be pretty inexpensive to make yourself a quick and dirty table if you've already got a few necessaries just laying around somewhere.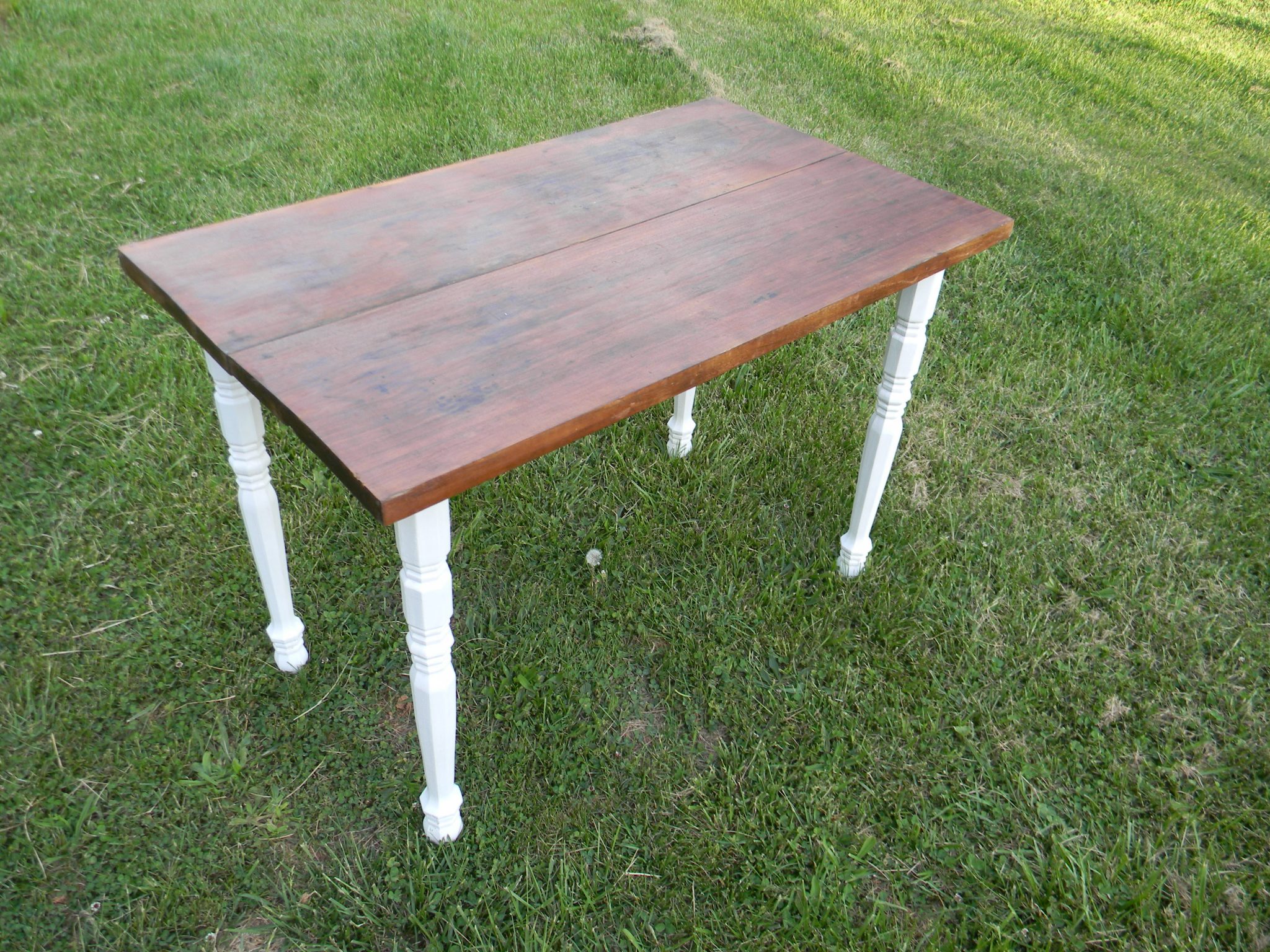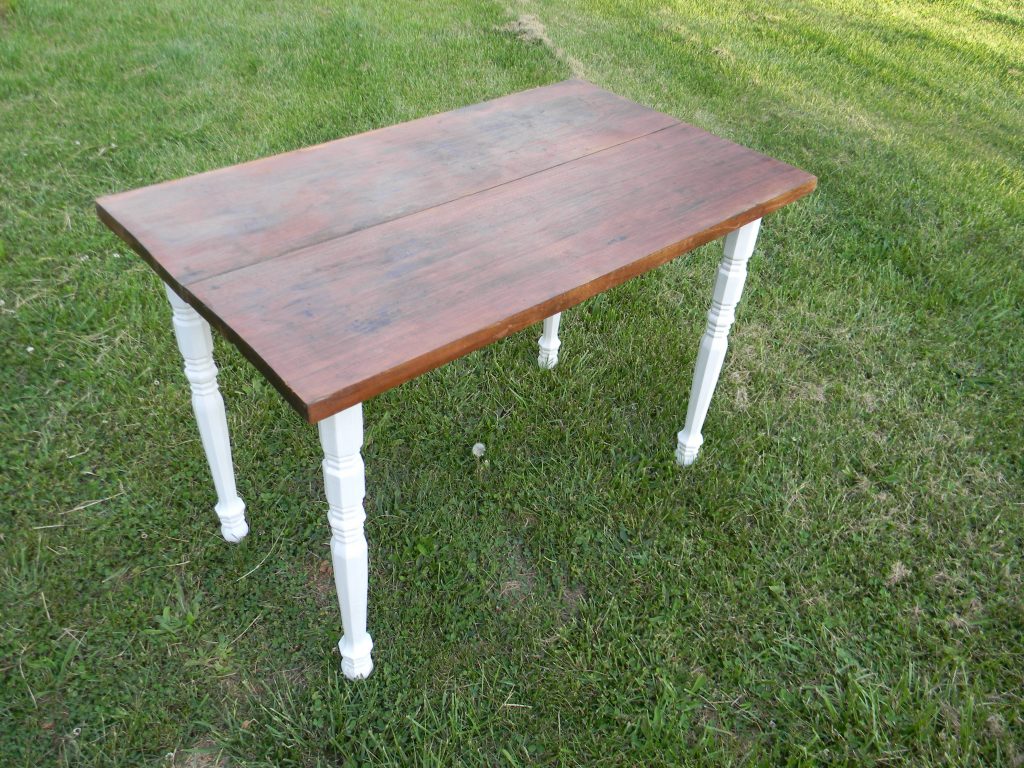 Artisan quality? No, but it gets the job done.
What do you think? Does this give you ideas for similar types of projects using what you already have at your house? Have you DIYed some things like this? Let us know in the comment section below.
About Aden
Aden Tate is a regular contributor to TheOrganicPrepper.com and TheFrugalite.com. Aden runs a micro-farm where he raises dairy goats, a pig, honeybees, meat chickens, laying chickens, tomatoes, mushrooms, and greens. Aden has four published books, What School Should Have Taught You, The Faithful Prepper, An Arm and a Leg, The Prepper's Guide to Post-Disaster Communications, and Zombie Choices. You can find his podcast The Last American on Preppers' Broadcasting Network.